Diploma in Renewable Energy Application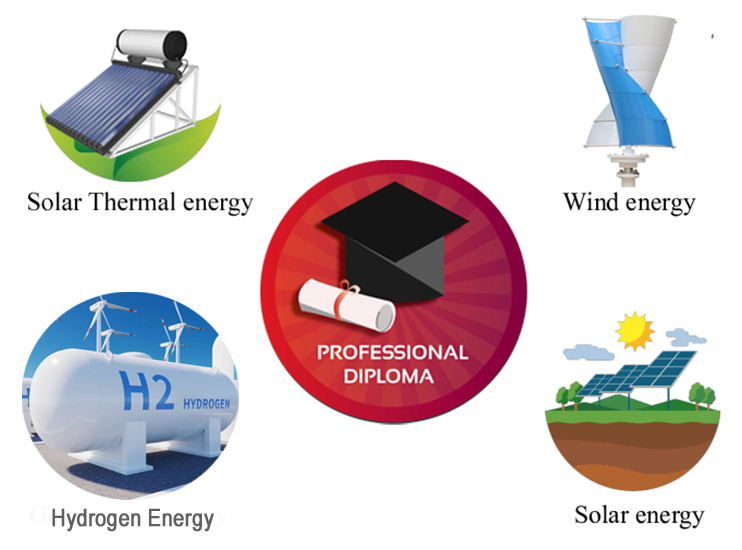 The renewable energy sector is growing at an exponential rate creation new job opportunities across the globe .This program aims to develop competency in the areas of energy policy making, financing, energy management and infrastructure provisioning.
A unique program provides an in-depth understanding of various fields including solar, wind energy, Geothermal. The program also covers the recent topics as Smart Grid and Net Zero CO2 emission global target by 2050.

Admission going on
1 Year Diploma program
PV Technology & Business Management - Business Course (Offline)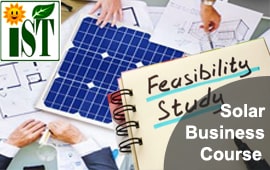 Why people say – IST Business Boosting Course?
We cover business opportunities in Residential, Public Sector, Commercial and Industry, how you will prepare your technical team to fulfill customer requirement? How can you offer optimum electric bill saving or increase money for your Residential, Public Sector, Commercial and Industry customer? Learn from Institute of Solar Technology. You will become good Rooftop Solar Business Developer – 100% grantee. See Detail Syllabus

Admission going on for Sep-2022
Offline 10 days continuous program at IST Howrah
PV Technology & Business Management - Business Course (Online)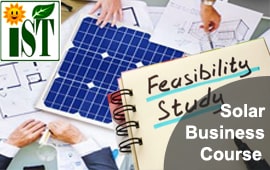 We will cover all topics of the syllabus and more to build Net-Zero Co2 Emissions Earth and grow your business- 100% grantee
Same content as offline PV Technology & Business Management course to boost your business through online live virtual class. Learn about Public, Commercial and Industry Sector solar rooftop project – availability, requirement, benefits and business opportunities through IST Virtual Class room.
Are you doing Job or business, full day work schedule? we are here to start class at Night for you. We can meet in class at your home.

Admission going on for Sep-2022
2 Months Course including project work and Exam.
Solar Project Design Master Course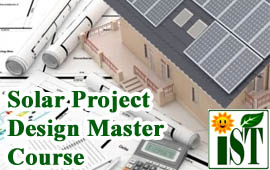 Search Solar Project Design Jobs
Solar Project Design Master Course: maximizes efficiency in the implementation of detailed project plans, keeping track of goals, tasks, resources, schedules, costs, and contingencies.This Course also enables to identify opportunities to reduce costs and minimize risk; develop systems to manage safety and quality assurance on site and also provide technical assistance to contractors, and report on progress to owners, project developers, and financial partners.

Admission going on for 3rd Batch of Sep-2022
Talent + Training + Teamwork = Startups Entrepreneurs Success Way
Talent:
Successful entrepreneurs are definitely born with traits that help them succeed. But it's rare that anyone is born with very high levels of all talents. If someone is born without a lot of natural entrepreneurial talent, support and development will help that person. Those with lower levels of talent will still benefit from support and development, but they likely won't achieve that same level of success.
Training:
The best way to learn is by doing. Through our structured, step-by-step curriculum of training and challenging business-building assignments, you become as the Founder of an enduring company.

First, attaining a deep level of knowledge, expertise and skill in a particular field could help lead to the start of a more sustainable, high-growth business.
Teamwork:
IST is a collaborative ecosystem, where people of all skill sets, backgrounds, and experiences share ideas, best practices, metrics, and feedback. Why? Because helping each other and sharing expertise leads to faster iteration, more efficient innovation, and faster market growth. So no matter how great the idea and how impatient the entrepreneur, IST can help build the basic skills, knowledge and connections people need to start something of value.